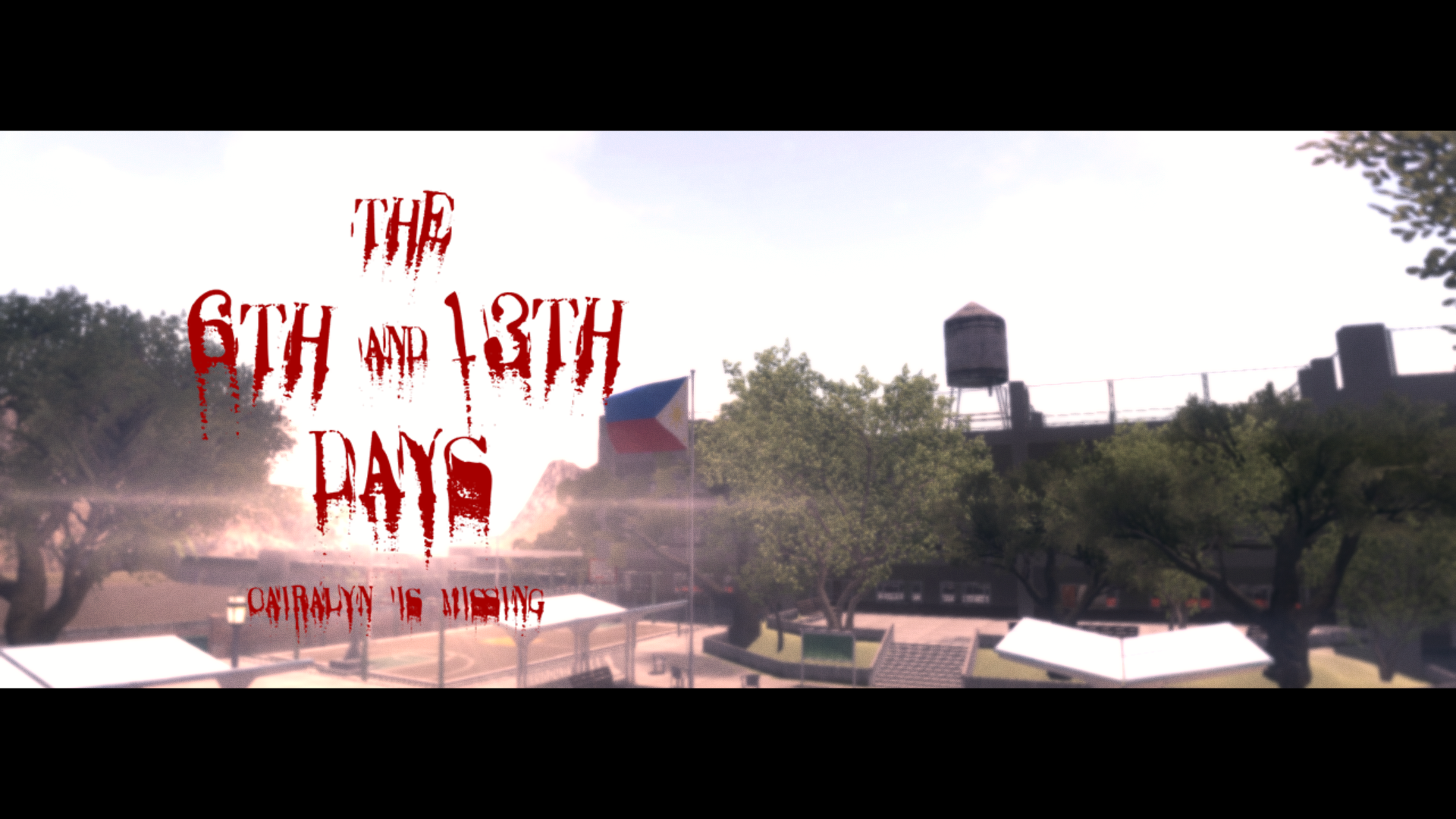 The 6th and 13th Days - Cairalyn is missing ( DAY 5th Gameplay ) - Horror Survival Game
A downloadable game for Windows
Note: This Game is Under Development.. ( so there will be Change in every Update)
PC Spec Required : 970 GTX Video Card, i3, 8GB RAM. UP
CONTROLS:
Player
W - forward
S - Backward
A - Leftmove
D - Rightmove
R - Open/Close
Q - Chat/Read File
E - Pick item
G - Hand On/Off
F - Weapon Lights On/Off
C - Mobile Camera On switch - Selfie On/Off
V - Mobile Camera Zoom IN/OUT
H - Mobile Camera Capture
SpaceBar - Jump / Cutscene Skip
Mouse1 - Hold mouse1 to Grab Object ( When Hand is On )
Mouse2 - Weapon Attack
Hold Leftshift - Run
Num1 - Weapon Unequip
Num2 - Weapon1
Num3 - Weapon2
Num4 - Weapon3
Num5 - Weapon4
ESC - Pause Game
Partner CAIRALYN
F1 - Follow
F2 - Hide
F3 - Stay
F4 - Move to Target Place
F5 - Partner Flashlight ON/OFF

Note: if you enter at Option Screen.. the game is load
( means the Full game is just loading )
Download
Click download now to get access to the following files:
The 6th and 13th Days - Cairalyn is Missing (DAY 5th Gameplay).rar
836 MB
Comments
Log in with itch.io to leave a comment.
Nice gameplay.. you can PRESS "C" button while using Mobile Phone.. so u can use CAMERA on Phone and Take picture of BLoody Bear at Refrigerator.. while phone camera is Ready. u can press "H" for Camera Capture Picture.
thank u! ...this game have good idea
thanks for your nice feedback :D
:D you make battle royale horror… never look horror battle royale...think good idea
Extremely ambitious, definitely has a lot of potential, with some polish. Though I understand this is a beta version, so hopefully that polish will come as the project develops.
A few things off the top of my head; I'd recommend looking at locking the mouse during gameplay as it is quite intrusive, especially in a horror experience, when the cursor is visible. Also the translation was occasionally off which would definitely be something that could be rectified, as I know a lot of native English speaking horror game let's players who have said they would happily look over a script for free. I would certainly recommend looking into this.
Overall what you have produced thus far is very impressive for an indie horror game and I certainly admire the the fact you have chosen to do a lot of different things instead of just producing a Slender or Five Nights at Freddy's clone. Really nice job.